Ok, so you hopefully know that animated GIFs are a file that contains a series of images. What can you learn, maybe Muybridge style, by creaking them down into a single sheet that shows all frames?
Like the can take this GIF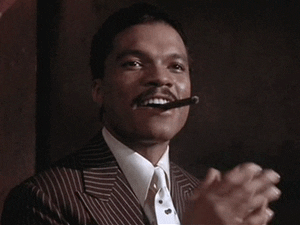 And see every frame in sheet like:
To do this, you first need with the GIF downloaded to your device as an image file OR the URL for the GIF image itself (on a giphy item, do a right/control click on a GIF to copy it's image URL).
Now, head over to the EasyGif GIF to Sprite Sheet Converter. Upload your GIF or enter it's URL, and watch the sheet being made. Save a copy to your device so you can tweet it.
What does looking at a GIF like this reveal to you?
Tweet your response to @netnarr and be sure to include the hashtag #dda301